Getting to the Whitsundays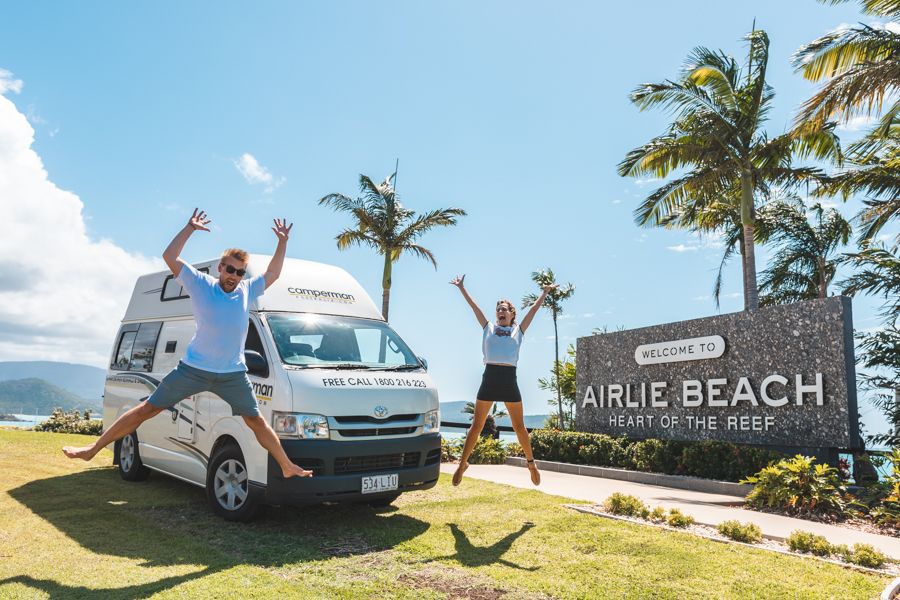 How can you get to the Whitsundays?
As a world-class holiday destination, the Whitsundays region is serviced by all major airlines and so getting to the region is one of the easiest parts of planning your holiday! To cater for the huge amount of visitors each year, the Whitsundays offers daily flights into both the Whitsunday Coast (Proserpine) Airport and the Hamilton Island Airport and gives customers the choice to fly into either.
The Gateway to the Whitsunday Islands
As the gateway to the Whitsunday Islands, many travellers choose to fly into and out of Airlie Beach via the Whitsunday Coast Airport, which is located about 30 minutes outside of Airlie Beach in Proserpine. This is generally the easiest option, as guests to the Whitsundays can choose to rent a car, grab a bus, take a taxi or shuttle into Airlie Beach directly after their flight. The drive is pleasant and short, allowing you to see some of the mainlands in the Whitsundays.
Hamilton Island
Unlike the Proserpine Airport, the Hamilton Island Airport is actually located on the popular island itself which is ideal if you are planning to stay or start your holiday on Hamilton Island itself. There is plenty to see and do on the island itself, with several types of accommodation available for every type of traveller. If you fly into Hamilton Island and are planning to head to Airlie Beach, you will require a ferry transfer. This is the only way to get to the mainland. You will need to book through Cruise Whitsundays, which operates the ferry to/from Hamilton Island to the mainland. The ferry itself takes about 50 minutes and crosses about 10 times daily. Guests must check-in luggage at least 30 minutes prior to departure.
The main ferry terminal in the Whitsundays is located at the Port of Airlie Marina in Airlie Beach and offers daily transfers to Hamilton Island and Daydream Island Resort and Spa. There are also tour transfers to these islands as well as to Whitsunday Island, home to the famous Whitehaven Beach. There are ferries to/from Hamilton Island to meet the scheduled flights.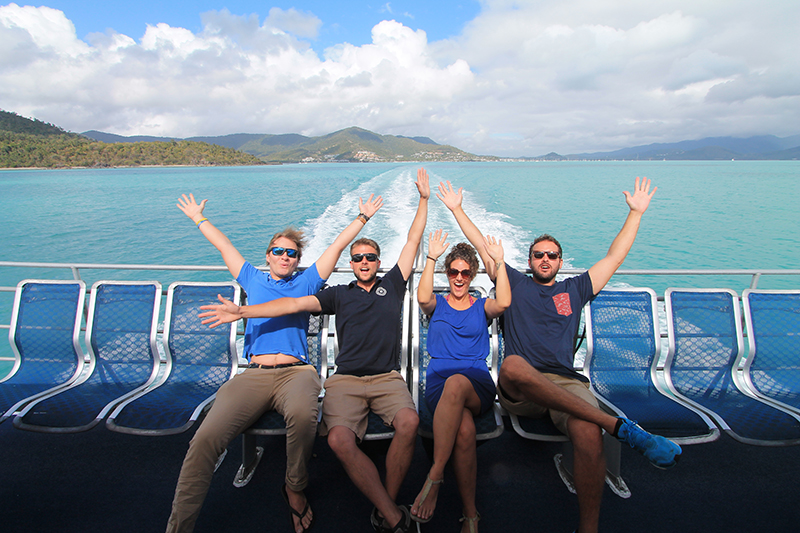 Once you figure out how you're getting here, you can book a tour to visit the Whitsunday Islands so you can enjoy them in the best way possible!
You can chat with our travel consultants or check out the deals of the day and find the tour that's perfect for you!