Where To Snorkel In The Whitsundays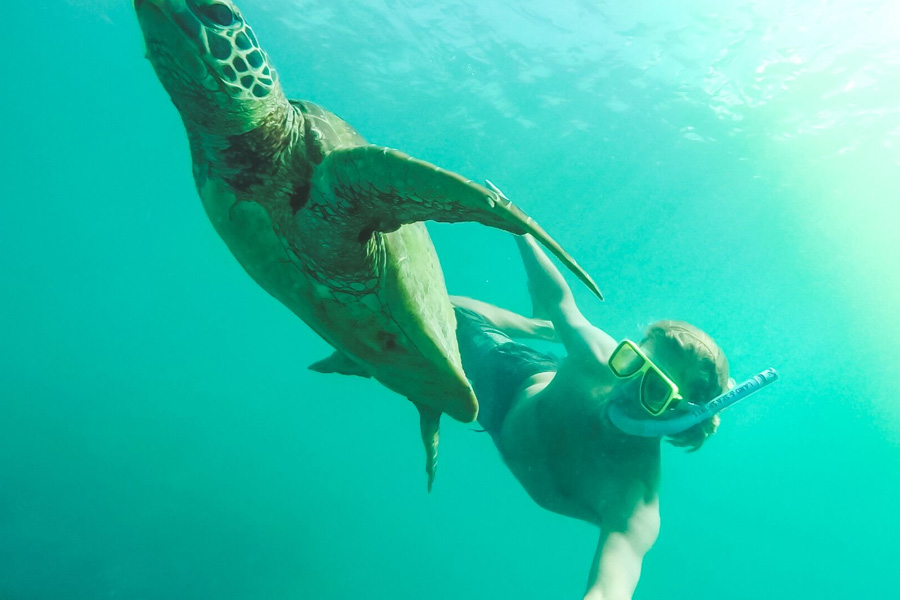 The Whitsundays is home to the Great Barrier Reef, one of the seven wonders of the world! In this protected marine park, you will find an array of absolutely stunning spots for a snorkel or dive. Find the perfect, hidden corner of the deep blue with this extensive list of all of the best snorkelling spots in the Whitsundays.
Our favourite snorkelling spots
Whitsunday Island - Peter Bay, the Gardens
Langford Island - North Reef
Bait Reef - Paradise Lagoon, Manta-Ray drop-off, Stepping Stones, Southern Face
Hardy Reef - South Reef, Cruise Whitsundays' Reefworld, The Canyons, Shark Alley
Hook Island - Alcyonaria Point, Butterfly Bay, Mackerel Bay, Manta Ray Bay, Maureen's Cove, Refuse Bay (Nara Inlet), the Pinnacles, Saba Bay, The Woodpile, Stonehaven
Hayman Island - Blue Pearl Bay, Dolphin Point, East Reef
Fairey Reef - Henry's Bommie, Little Fairey Inlet, the Shoals, Tina's Arm
Haslewood Island - Waite Bay
Black Island (Bali Hai)
Border Island
Line Reef
Sinker Reef
Bird Island


How to get to the reefs
There is an abundance of chartered tours that take you to the depths of the inner reefs in the Whitsundays, such as Hayman Island and Hook Island. Rest assured, you'll be seeing some enchanting marine worlds and creatures of the big blue! The outer reefs, such as Hardy Reef and Bait Reef, are also teeming with spectacular, ocean-wonder sights and are perfectly explored on a private charter. Check out more info on the inner and outer reefs of the Whitsundays for a better idea of what you're looking for!


Snorkelling safety in the Whitsundays
As a rule of thumb, always dive or snorkel with at least one buddy. Make sure that somebody knows what they're doing, and has snorkelled in the area's reefs before. Conditions in the Whitsundays are ever-changing, and the weather can turn from sunny and calm to stormy and rough quickly.
Always use caution before heading out, and exercise common sense when amongst the Great Barrier Reef. Sunscreen, stinger suits and quality gear is a must, and it is best to use a floatation device if you're not a strong swimmer.
Take care of the corals and vast marine life below, the Great Barrier Reef Marine Park asks snorkelers and divers to look, not touch, when exploring the wonders of our slice of paradise!


Check out our array of comfortable catamarans that will take you out to the thriving reefs in style, for an underwater adventure you won't forget!